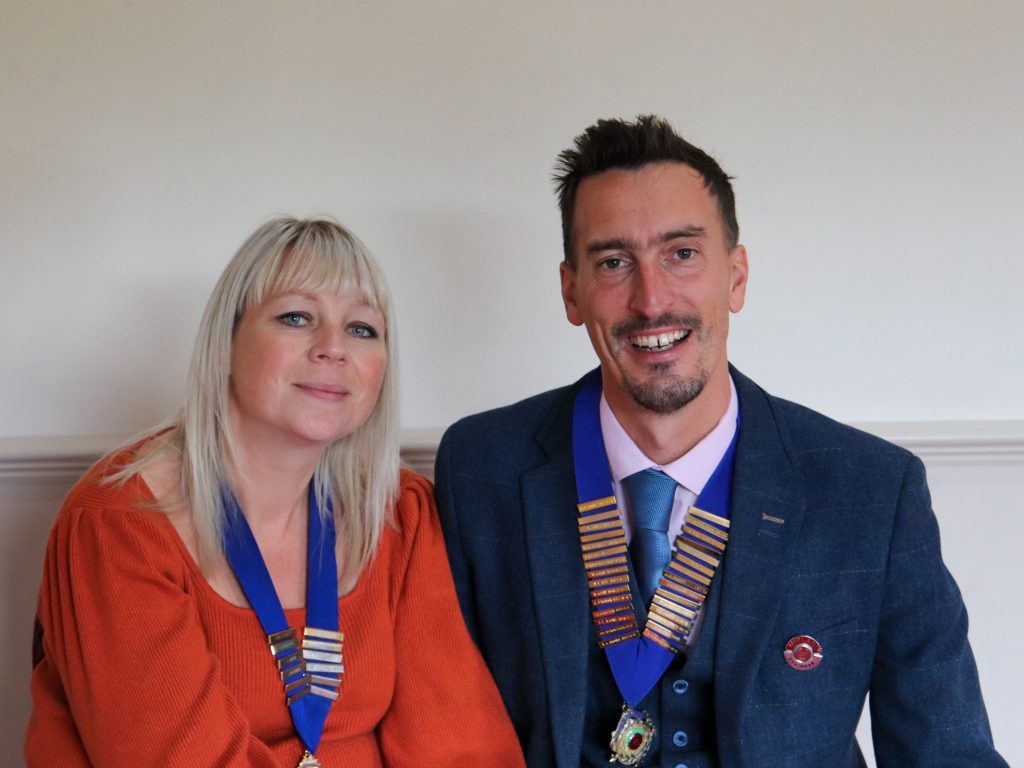 Chairman's Foreword
Introducing our chairman Mr. Mike Downs and his Good Lady Beth.
Welcome to the Midland Centre of The Caravan and Motorhome Club. It is a great honour to continue as Chairman of this fantastic club for a fifth year.
After a challenging 2020, I hope that we can continue to enjoy our hobby. After such a long time in lockdown it will be good to see not just our regular members but also the many new members that have joined the Centre. The Midland Centre has always prided itself on the excellent social events that it holds throughout the year. Though lately this has not been possible I hope we can return to normality in time.
Special thanks go to Andy Pickrell our new Rally Secretary for assisting me in putting together a rally programme that features a mixture of regularly used sites and new venues that I am sure the members will enjoy. I wish him all the best in his new role. Can I ask everyone to take the time to read the Centre rules, thereby ensuring that we continue with our hobby in a safe a respectful manner.
I would like to thank all the stewards who have volunteered to run rallies for us in 2021 for the enjoyment of everyone. I would also like to thank the land owners who make us welcome so that we can enjoy our pastime with friends old and new.
Thank you to those members who have volunteered to serve on the senior committee and look after the business of the Centre I look forward to working with you in 2021.
The Junior committee are a credit to the Centre and I hope that their experiences on Junior Committee will hold them in good stead in the future. I wish Ellie Atkinson our Junior Chairlady the very best of luck together with her new committee. I hope they get the opportunity to fulfil their undoubted potential this year.
Finally, Beth and myself wish all our members a Happy, Healthy and prosperous New Year. Stay Safe and Happy Rallying
Mike, Beth, William, Martha and Lanis Downs
Chairman
Mike Downs
01384 340167 / 07806 780265 mcccchairman@virginmedia.com