Bully Newsletter
Your committee is now offering £20 to the writer of the best rally report per bully issue.
With your help we can produce a bully in June. So please get those submissions in to Kerry Silver (your Bully Editor) and you may win £20 for the best report.
The £10 prize for the best article in the September 2019 issue was won by Ian Sutherland for his write up about the Hoar Park Rally.
Hi All
I'm Kerry Silver and I will be your Bully News Editor for the foreseeable future.
The 'Bully' is a quarterly newsletter produced BY the members FOR the members with a little bit of help from me in the collation department!
It makes an excellent channel for Midlands Centre Members to communicate good news and keep up with events, both on the rally field as well as within the club itself, even if you are not able to attend the rallies in person.
It's a fact that rallies cannot run without rally stewards and what better way to thank them than to write about it in the Bully News – pictures too if you have them! Not only that, writing about a rally you've enjoyed encourages new and potential members of the centre to join in the fun – and wow what fun we have – and may also encourage those who would not normally run a rally to give it a shot!
We'd love to hear about your birthday & anniversary celebrations, new additions and generally anything you think would be of interest to your fellow caravanners. Is there someone you feel has gone the extra mile that you would like to thank? Are you a budding comedian with a good (but clean) joke to tell? Do you have any recipes (food or drink) you think others would like to hear about? Do you have some fantastic 'caravan life hacks' you could share? Please keep them coming in. Without your news and views the Bully simply wouldn't exist and I hope you will all continue your support.Please forward any write ups to: kerry.silver@hotmail.comI look forward to hearing from you.Kerry.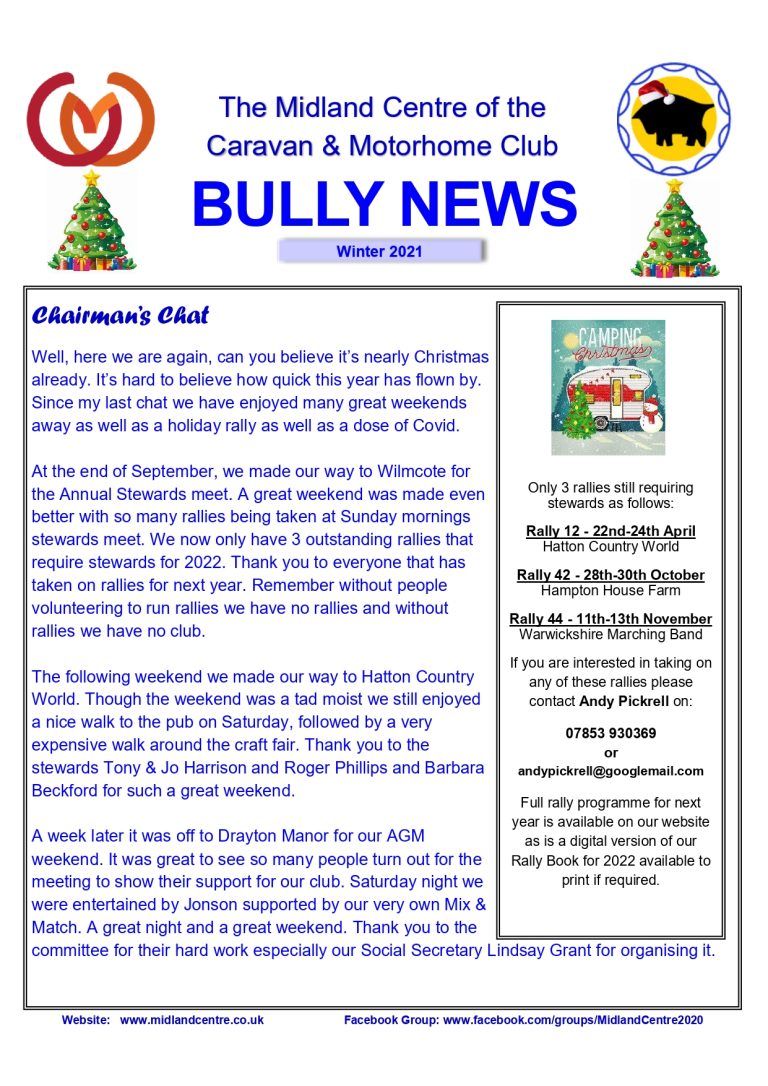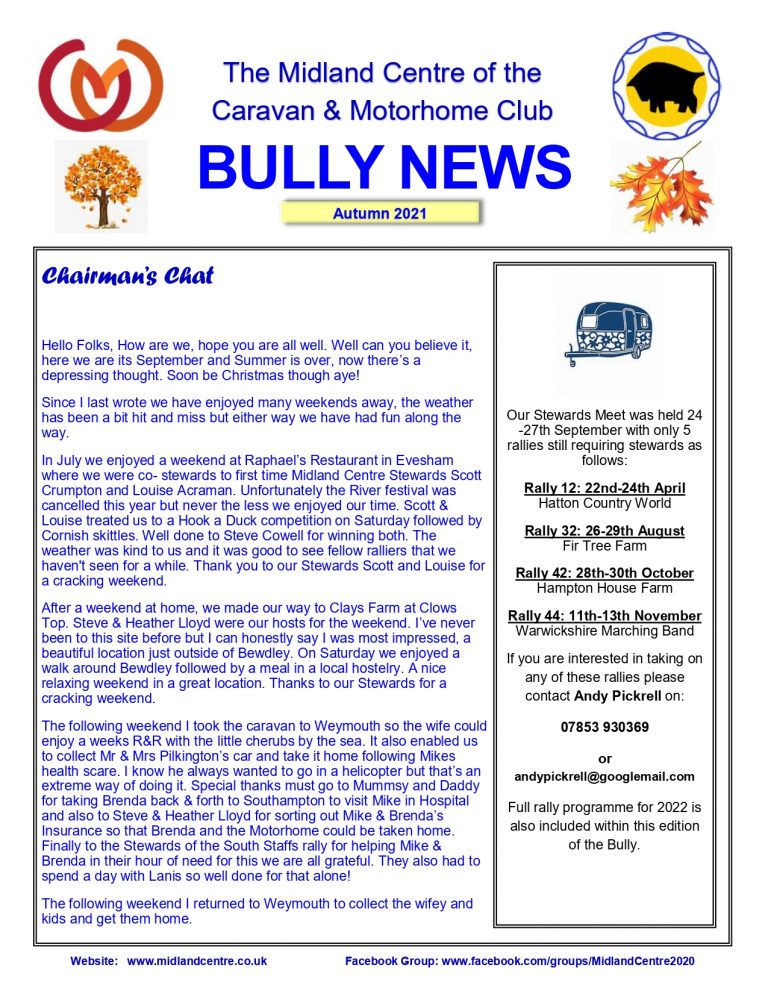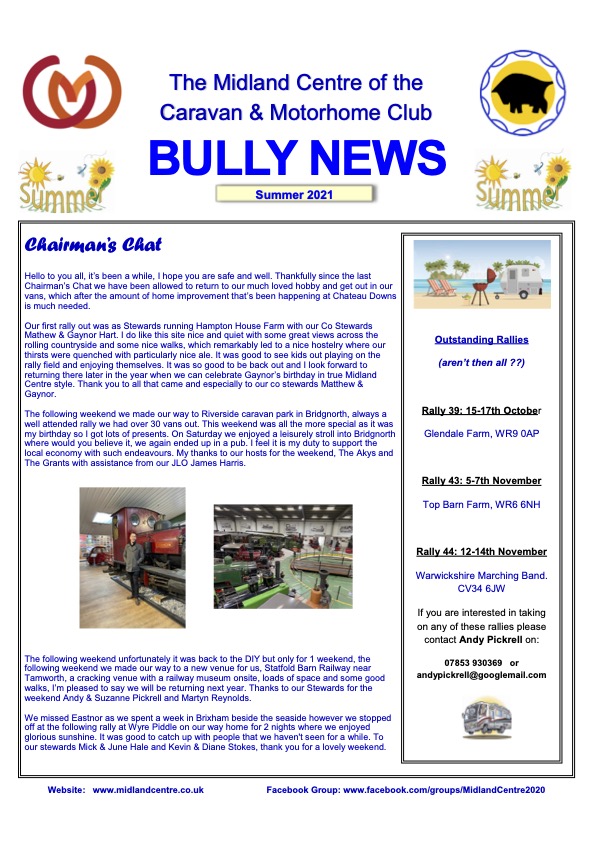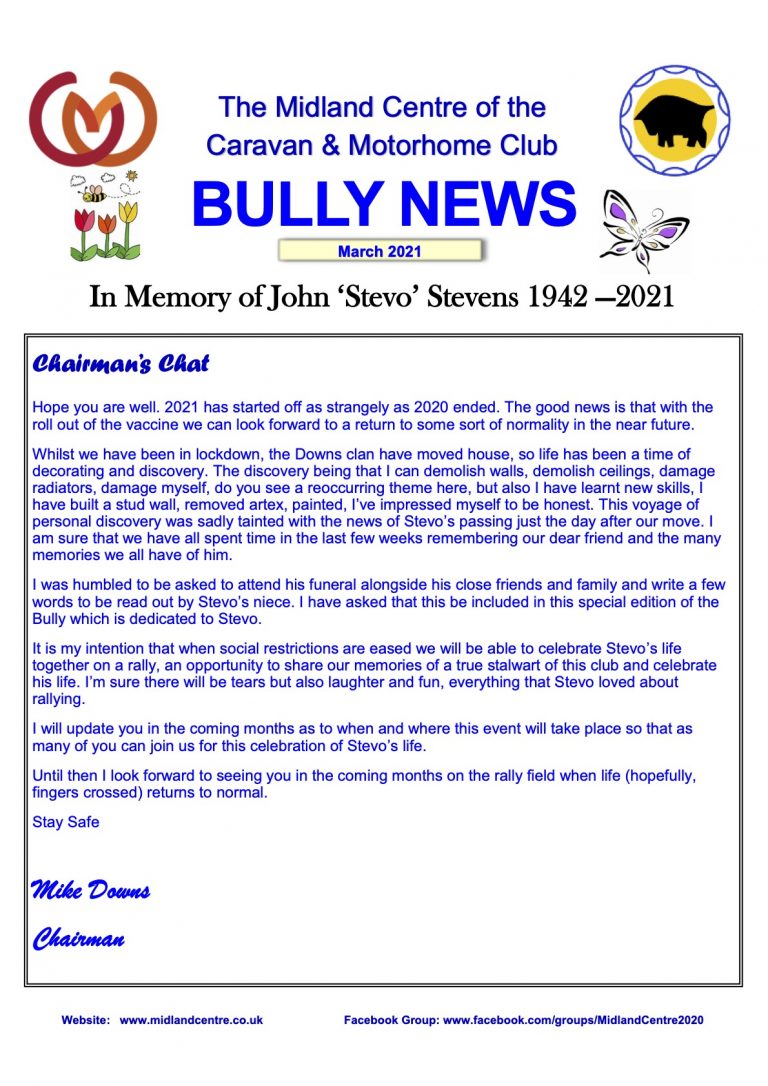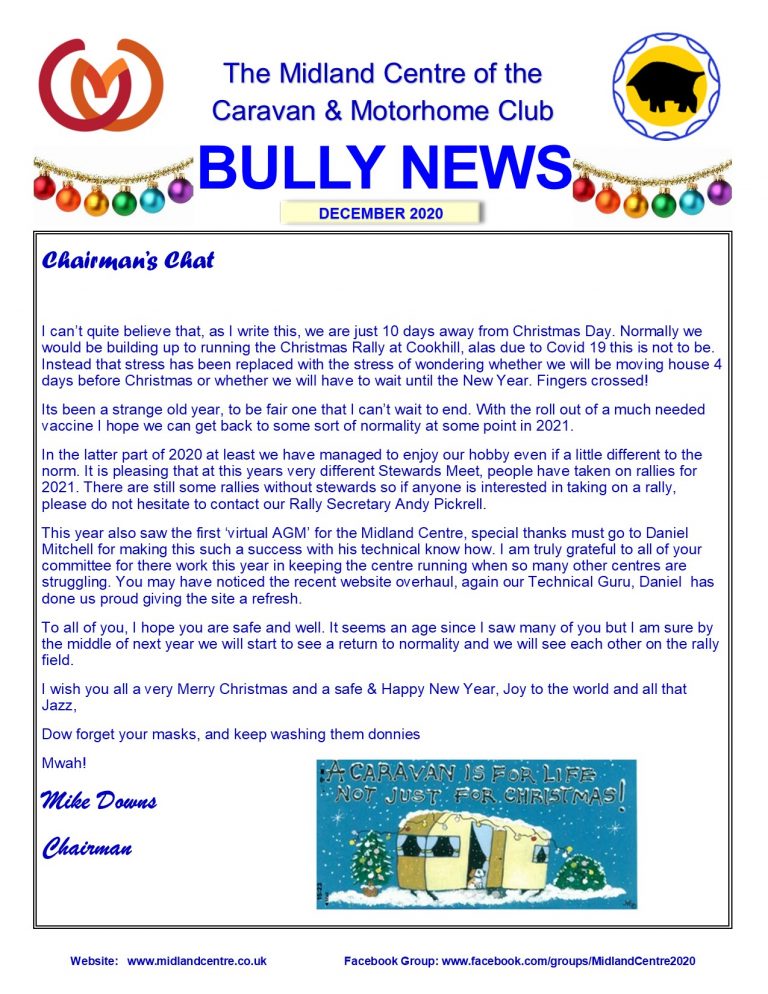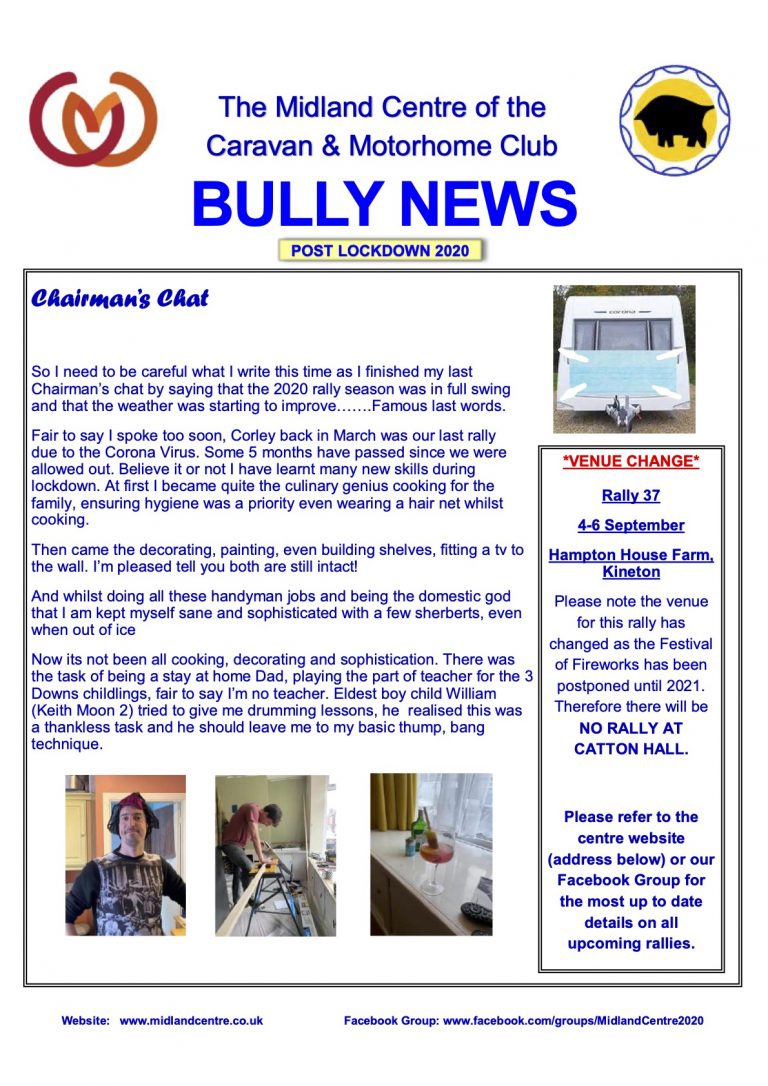 August 2020
2020-08
Post Lockdown 2020 Issue